Profit First for Therapists: A Simple Framework for Financial Freedom (Paperback)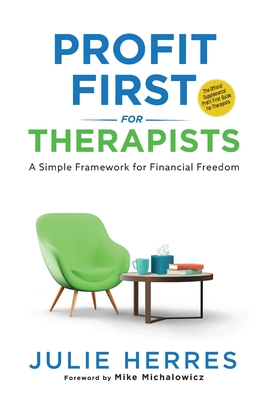 $24.95

Available in our warehouse. Ships in 2 - 3 Days
Description
---
Every practice deserves to be profitable.
For therapists, profit is too often an afterthought. You focus on caring for clients and paying rent and clinicians, and take home the leftovers-if there are any. In Profit First for Therapists, Julie Herres adapts the popular Profit First cash flow system specifically for private practice owners. Through client stories and case studies, powerful frameworks, and simple tips, she lays out a clear path to profitability.
In this book, you will learn how to:
Implement Profit First in your therapy practice, step by step
Determine spending guidelines for various stages of private practice
Scale your space, your people, and your leadership positions
Manage clinician compensation, your group practice's largest expense
No matter the size of your practice, or whether you've read Profit First, this book will give you the tools you need to stop worrying about money and achieve financial freedom.