Mediterranean Diet Cookbook: The Biggest Mediterranean Diet Cookbook with 600 Delicious, Quick, Easy and Healthy Recipes for Everyday Cooking. (Paperback)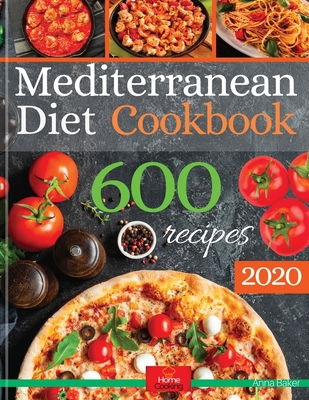 $12.99
Available in our warehouse. Ships in 2 - 3 Days
Description
---
Mediterranean Diet Cookbook
The Biggest Mediterranean Diet Cookbook with 600 Delicious, Quick, Easy and Healthy Recipes for Everyday Cooking.
Have you ever had an idea of a diet that can be delicious and healthy and can even be better than following any other diets?
Do you want to become healthier, slimmer and energized?
This book is written to help you improve your health and lose weight.
Inside this Mediterranean diet cookbook for beginners, you'll learn how to cook 600 affordable, quick & easy recipes, Whether it calls for 5 main ingredients, takes 30-minutes or less to cook, or uses a single pot or pan, each recipe is simple to whip up from start to finish.
The structure of the book follows the guidelines of the Mediterranean Diet Pyramid. You'll find large chapters devoted to:
Salads
Soups
Seafood
Pasta and pizza
Poultry and Meat
Sandwich Recipes
Drinks
Snaks
Baking and Desserts
Risotto
Sauces and marinades
ENJOY