Ángulo de reposo (Paperback)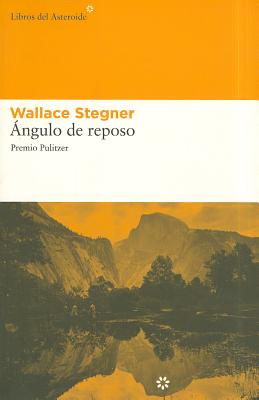 $35.00

Available for special order
Description
---
Retired historian Lyman Ward sets out to investigate the memorable history of his grandparents: an East Coast high society couple of the nineteenth century who left their hometown and moved to California when it was still uncivilized territory. As he delves into his family history, Ward begins to realize just how much the past can help us understand the present. Based on the correspondence of American author and illustrator Mary Hallock Foote, this work portrays the effort required from people in the Old World so as to accept a new geographic, historical, and human reality. This exciting family narrative spanning four generations was awarded the Pulitzer Prize in 1972 and is considered Wallace Stegner's most important novel, as well as one of the best American novels of the twentieth century.

El historiador Lyman Ward, ya retirado de sus tareas docentes, se propone investigar la memorable historia de sus abuelos: una pareja de la alta sociedad de la costa Este que en la segunda mitad del siglo XIX abandona el lugar en el que ambos habían crecido para instalarse en California, cuando este era un territorio aún por civilizar. A la vez que va profundizando en los recuerdos de su familia, Ward se da cuenta de la intensidad con la que el pasado nos ayuda a comprender el presente. Basada en la correspondencia de la autora e ilustradora norteamericana Mary Hallock Foote, esta obra retrata el esfuerzo que tuvieron que hacer las gentes del Viejo Mundo para enfrentarse a una nueva realidad geográfica, histórica y humana. Esta emocionante narración sobre cuatro generaciones de una familia norteamericana fue galardonada con el premio Pulitzer en 1972, y está considerada como la novela más importante de Wallace Stegner y una de las mejores novelas estadounidenses del siglo XX.
About the Author
---
Wallace Stegner was an American historian, novelist, short story writer, and environmentalist. He won the Pulitzer Prize for Angle of Repose.
Praise For…
---
"Masterful. . . . Reading it is an experience to be treasured." —Boston Globe, on the English-language edition

"Brilliant. . . . Two stories, past and present, merge to produce what important fiction must: a sense of the enhancement of life." —Los Angeles Times, on the English-language edition