Estilo y poder. Conoce las reglas para romperlas / Style and Power (Hardcover)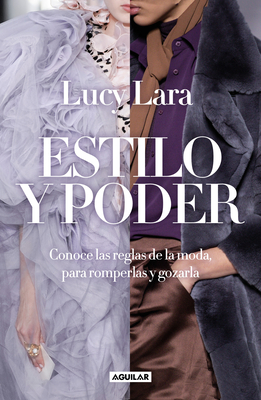 $23.95
Available in our warehouse. Ships in 2 - 3 Days
Description
---
"Lucy Lara revela cómo es que una vez que se tiene dominado el arte del estilo propio se pueden romper las reglas y lograr con esto un poderoso impacto.
 
Inspirada por el ya conocido hashtag en su cuenta de Instagram: #knowtherulesbreaktherules, en este libro Lucy agrega un grado de complejidad a su ya establecida premisa de que dominar el estilo propio da poder, al sugerir romper las reglas. La autora hace un breve recuento de las normas básicas, para después de manera muy didáctica mostrar, cómo transgredir las reglas preestablecidas y llamar la atención de manera positiva.
 
ENGLISH DESCRIPTION

Lucy Lara reveals how once you have mastered the art of personal style, you can break the rules and therefore have a more powerful impact.
 
Inspired by her well-known Instagram hashtag, #knowtherulesbreaktherules, in this book, Lucy adds a level of complexity to her well-established premise that mastering your personal style brings power, to suggesting that you break the rules. The author briefly goes over the basic rules, and then carefully shows how to break those pre-established rules and get positive attention from it.
About the Author
---
Lucy Lara estudió Comunicación en la Universidad Iberoamericana, así como Diseño de Moda y de Aparadores en The Fashion Institute of Design and Merchandising en Los Ángeles, California. Ha sido columnista, editora y directora de diversas publicaciones de moda. En 2007 fue considerada por el diario Reforma como una de las 10 personas más influyentes en la moda mexicana. Actualmente es editora de la revista Glamour México y Latinoamérica. En Océano ha publicado El poder de la ropa, en coautoría con Antonio González de Cosío y El poder de tu belleza.