Travelling Goods, Travelling Moods: Varieties of Cultural Appropriation (1850-1950) (Paperback)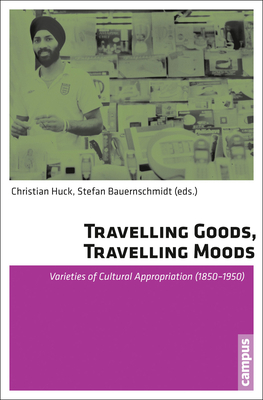 $49.00

Available for special order
Description
---
Looking at cultural appropriation from around the world, this volume uses the field of cultural studies—heavily influenced by both economics and sociology—as a lens through which to view the paradigm of transcultural consumption. The editors present a variety of consumptive phenomena including: the introduction of Chinese foods to the United States, Ford cars in Germany, and American schoolbooks in the Philippines. Rejecting the idea that these interactions were simply forms of "Americanization," Travelling Goods, Travelling Moods fills a gap in consumer studies and enriches the debate about cultural transfer.

About the Author
---
Christina Huck is professor of English and American cultural and media studies at the University of Kiel in Germany. 
Stefan Bauernschmidt
is an associated member at the University of Bayreuth, Germany.