3D Pen Xmas Decorations & Gifts: Learning Skills and Techniques (Paperback)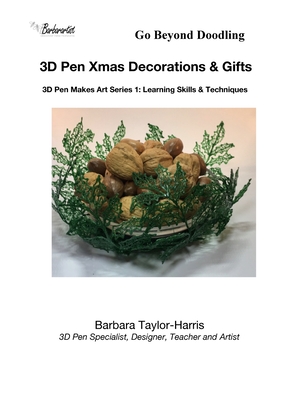 Description
---
Have a creative Xmas.
Making with 3D pen is fun for everyone.
- All the projects are fun to make.
- Specially designed 3D pen templates
- Clear making instructions.
- Make them many different ways.
- Make lovely 3D pen Xmas gifts.
- Learn basic 3D pen skills.
- Create exciting handmade Xmas decorations.
- Use any type or make of 3D pen.
- Use any filament type or make.
Creating with 3D pen opens up a fascinating world of design, art, technology and engineering.
There are many techniques to learn and skills to master.
The 3D pen is a fantastic tool, enabling anyone to design and make almost anything, including things, which would be difficult to make with other materials or even a 3D printer.
These templates can become part of a library of interchangeable designs, which can be combined to create many more original 3D pen artworks.