Le Projet Manta-Core: Partie 1 (Paperback)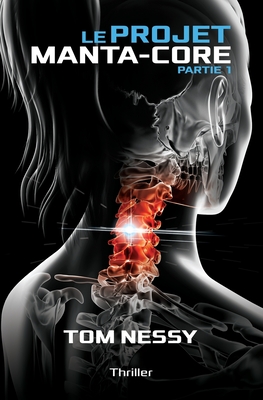 $11.99

Available in our warehouse. Ships in 2 - 3 Days
Description
---
LA CL EST EN EUX.
Compl tement d sorient's, trois hommes et une femme se r veillent un matin dans la chambre d'un motel de Huntington Beach, une station baln aire de la c te pacifique californienne. C'est le flou le plus total, ils ne se souviennent tonnamment de rien et n'ont pas l'air de se conna tre. Une fois l'effet de surprise pass , ils mettent en vidence leurs identit's suppos es en d couvrant des noms inscrits au marqueur sur leurs bras.
la recherche de r ponses, le quatuor se rend tr's vite compte d'un nouveau probl me: quelque chose les emp che de s' loigner les uns des autres. Condamn's ne plus pouvoir se l cher d'une semelle et pris en chasse par de myst rieux tueurs, leur unique option est de s' pauler pour tenter de survivre.
Et s'ils se trouvaient au centre d'enjeux qui les d passent ? Ce premier roman de Tom Nessy est un thriller d'anticipation qui ne vous laissera pas un instant de r pit. Les critiques litt raires l'ont dit...
L'intrigue est prenante et l' criture fluide. La Ninibrairie
Tom Nessy sait utiliser les mots pour nous rendre addict. La Biblioth caire Enchant e
Un concept vraiment int ressant. La tension tait son comble Melle Cup Of Tea Bouquine
Je recommande vivement pour les lecteurs en qu te de suspense. Vos Livres En Un Clic
J'ai ador ce petit thriller original. Je me suis rapidement mise dans l'histoire. Fear The World
Le myst re qui plane fait de ce r cit un page-turner efficace La Biblioth que Plurielle.