The Harry Potter Cocktail Cookbook: 35 Extraordinary Drink Recipes Inspired by The Wizarding World of Harry Potter (Paperback)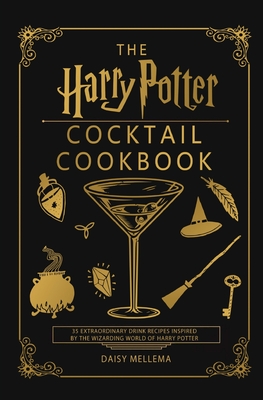 $11.99

Available for special order
Description
---
Note: There are two paperback edition, black and white paperback(Asin: B084DGF7Z9), Color paperback (Asin:195261368X), please choose the one you want.
The charming essence of any cocktail is the story behind it. An event or journey of old upon which the cocktail is founded.
The Harry Potter cocktail cookbook takes readers through a story persistence, perseverance, friendship and love. Within its pages, J.k Rowling brought to life the fundamental various aspects of enthralling friendship values all cast in a magical set. This Harry Potter cocktail book is a subtle reminder of various characters, scenes and mystical object we've all come to love. From the first chapter, the book tasks you through various amazing cocktail recipes inspired by various characters in the Harry Potter books.
Each cocktail is inspired and named after true events, wizards, animals or potions with in the Harry Potter book. A true magical pack, from the irresistible Amortencia (love potion) to the more subtle gillywater, one thing is certain your parties are never going be the same again. To ensure the Harry Potter legacy lives on, these carefully collected cocktails are bound to add a huge upgrade to your parties, Halloween occasions and so on.
Must have cocktails within include:
Amortencia
The goblet of fire
Firewhiskey
And butter butterbeer fudge.
We have carefully selected the best 35 cocktails to send you dancing sporadically on the dance floor.to ensure you don't miss out on any of them, click here to download a copy now.