Psychiatry in Trouble: Narrative from a Damaged Profession (Paperback)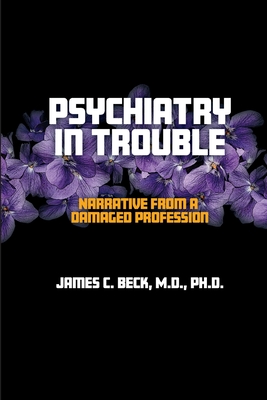 $25.00
Available in our warehouse. Ships in 2 - 3 Days
Description
---
Chance can change a life, and it certainly changed mine. As a third-year undergraduate at Harvard, I overheard a conversation about a college volunteer program in the local state mental hospital, and for the next two years I volunteered on the back wards of the hospital. Each week, I would talk with Mary, a gray-haired, tired woman who had been sitting quietly in a corner for three years. Over the academic year that we talked, she regained enough function to leave the hospital, and I believe our conversations were part of what made that happen. My experience with Mary would prove to change the course of my life.
After graduating from college, I went on to graduate study in academic psychology, but I changed direction as I realized how much I missed the experience with Mary and other patients. I went on to medical school and from there to psychiatry. Now, more than fifty years later, I have two stories to tell: my own, and how psychiatry changed during my working lifetime.
I spent my career as an academic psychiatrist working in a public hospital, where I taught young physicians and other trainees to take care of sick, poor people while also caring for patients myself. I loved my work; but at the same time, I saw how psychiatry was changing, and I was troubled by what I saw. When I trained in the 1960s, psychiatrists cared for patients as individuals. Now, they push pills and promise more than they can deliver. In this book, I describe that change and I offer a proposal for a different and better psychiatry-one that returns psychiatry to its roots and is more helpful to patients and more fulfilling for psychiatrists.