Stop Stressing About Dressing (Paperback)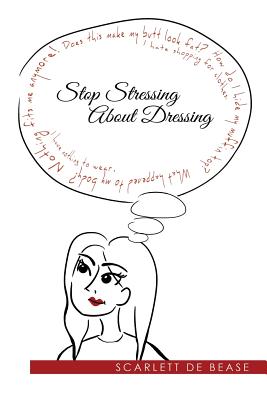 $12.00
Available in our warehouse. Ships in 2 - 3 Days
Description
---
Almost every woman wants to look younger, thinner, and occasionally taller. There are hundreds of books, magazine features, and young, thin, and gorgeous fashion "experts" constantly telling women what they must wear to look and feel better. So why are the majority of women out in the real world miserable and unable to dress well for their size, income, and age?
The answer is that there is a void of easy-to-follow and specific advice that clearly shows every woman methods to transform their wardrobe and image without having to go out shopping or lose weight. But not anymore
As an image consultant, I have learned and discovered practical advice, often not shown on TV or in books or magazines. When I share my methods and little-known tips, you will understand why you have struggled for years.
Say goodbye to the boring, cookie-cutter styling advice that "fashion insiders" give women each year. Enough already with the ineffectual list of the 10 must-have pieces. Stop Stressing About Dressing shares specific changes you can immediately make in how you select and wear your clothes and accessories. The results will uplift your look and self-confidence in a matter of minutes.
By following the tips in Stop Stressing About Dressing, you will immediately see and feel a difference. You will discover how to make your tummy and rear end look smaller, bust line larger (or smaller), and hips as curvy as you desire. The time has arrived to say goodbye to feeling frumpy and not feeling confident in your appearance. Stop stressing about dressing