Empath (Paperback)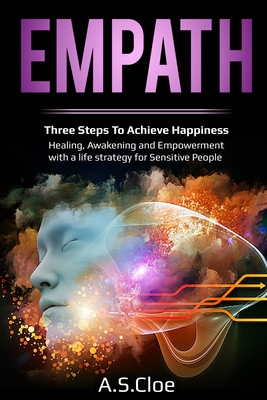 $21.98

Available for special order
Description
---
You Are About To Learn A Three-Step Process To Achieving Happiness, Awakening, Empowerment And Healing As An Empath Or Highly Sensitive Person To Change Your Life For The Better
Life can be extremely tiring when you have to pick up other people's energies and emotions. Just imagine being in a crowded place where everyone has their own emotions and energies and you are right in the middle of all the action, feeling and experiencing everything - all at once .
It is without doubt going to be overwhelming, as if you may go crazy
For most people, avoidance of people and social places feels like the only option. However, this book will give you a different perspective to your unique ability to feel or perceive other people's emotions and energies.
This book will help you see the gift in your abilities, including how to make the most use of this gift to make your life easier and more streamlined
I know you are wondering...
There is nothing positive about the stress, overwhelm, anxiety, being scared of people and more that you experience when around people...
What good can come out of having this strange (somewhat psychic) ability to absorb other people's good and bad emotions as well as the kind of energies they have and more?
What good can come out of being extremely sensitive to other people, besides your own?
And how do you tap into your abilities to make your life better?
This book aims to usher you into the realm of understanding, identifying and tapping into the many blessings of being an empath to open new doors for you to live abundantly
In this book, you will learn:
- What it means to be a psychic empath so that you understand yourself, the kind of empath you are and your abilities from a deeper perspective
- The secret weapon of empath
- How to effectively cope with being spiritually hypersensitive
- How to tap into your gift to deal with everyday struggles like overeating, emotional fatigue, your moods, pain and unhappiness
- How to leverage the POWER OF NOW and other strategies as an empath
- How to integrate self-healing into your daily life
- How to awaken your psychic abilities and intuition as an empath and take full advantage of that
- How to keep off energy vampires from draining your energies as an empath
- The best way to develop your psychic abilities as an empath to stop seeing it as a burden
- Learning to activate your inner eye to unleash your gifts as an empath
- How to tap into your abilities as an empath in different facets of your life
- And much more
Indeed, being an empath is should not be a burden. But it will be a burden if you can't use the seemingly negative effects of your abilities/gifts to your benefit.
Are you ready to start seeing your spiritual hypersensitivity as a gift that you can use to make the world a better place for yourself and other people?