The Portrait (Paperback)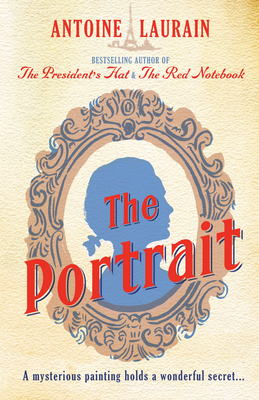 Description
---
From the author of The Red Notebook, described as 'Parisian perfection' by HRH The Duchess of Cornwall, The Portrait is a charming mystery story of mistaken identity.
'Effortlessly eloquent, quietly hilarious and consistently self-aware, Antoine Laurain's debut novel is a delightful read.' Reader's Digest
A collector unearths the find of a lifetime: an eighteenth-century portrait of a man uncannily like him.
While wandering through a Paris auction house, avid collector Pierre-Fran ois Chaumont is stunned to discover the eighteenth-century portrait of an unknown man who looks just like him.
Much to his delight, Chaumont's bid for the work is successful, but back at home his jaded wife and circle of friends are unable to see the resemblance.
Chaumont remains convinced of it, and as he researches into the painting's history, he is presented with the opportunity to abandon his tedious existence and walk into a brand new life...
About the Author
---
Antoine Laurain is the award-winning author of nine novels including The Red Notebook (Indie Next, MIBA bestseller) and The President's Hat (Waterstones Book Club, Indies Introduce). His books have been translated into 25 languages and sold more than 200,000 copies in English. He lives in Paris.