Murder and the Muse (Paperback)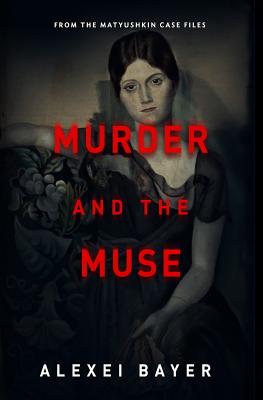 Staff Reviews
---
Men's Discussion Group selection, January 2021, Redbery Books, Cable, WI.
— From
Men's Discussion Group
Description
---
KGB Chief Yuri Andropov himself has tapped Senior Detective Matyushkin to solve a brazen jewel heist from Picasso's wife at the posh Metropole Hotel.
But when the case bleeds over into murder, machinations, and international intrigue, dredging up long-forgotten histories from the Civil War, not everyone is eager to see where the clues might lead.
Yet Matyushkin - as relentless and gut-driven as ever - won't be stopped, even if it means taking on his partner, the KGB, and a ghost from decades past.
In this third installment in the Matyushkin Case Files, Bayer is in top form, painting a vivid picture not just of life in 1960s Moscow, but of connected events half a century before, when the Soviet regime was being twisted and shaped by war and revolution.
A page-turning mystery rich in historical detail and compelling characters.