The Enneagram from a Christian Perspective: An Enneagram Journey to Self-Discovery and Spiritual Growth (Hardcover)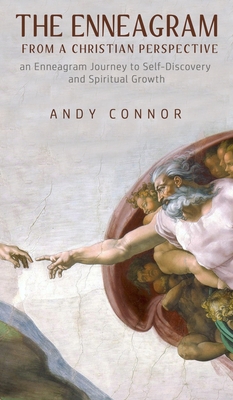 $31.99

Available in our warehouse. Ships in 2 - 3 Days
Description
---
A LIFE TRANSFORMATION TOOL FOR ANYONE WHO WANTS TO IMPROVE SELF-KNOWLEDGE AND CREATE A DEEPER CONNECTION WITH OTHERS
Discover yourself through ancient wisdom and Christian Grace, and live a more fulfilling happier life
Your customers will love this lifechanging book
Does any of this apply to you?
Do you want to live a richer, more authentic and peaceful life?
Do you need to improve on your self-awareness?
Would you like to be more compassionate towards others, but find it difficult?
Do you think that you judge people negatively too quickly?
Do you dream of having relationships that are more trustworthy?
Are you longing to live at peace with yourself and be the best version of yourself possible?
I will explain how self-image is an important aspect in your life and how you develop it over the years, but more importantly I will explain how you can break free of this cycle and not let this self-image determine what you do or don't do in your life.
Life-transformation is not an easy task; I have worked through it myself There is no quick fix. However, if you use this book as your guide you can achieve it I can't promise you it will be simple, but I can promise you it is possible if you commit to working with it.
The exploration of the Christian perspective of the Enneagram will guide you to your true selves and show you how you can have deeper and more honest relationships with others whilst improving yourself.
The emphasis on the need to evolve together with the Christian outlook provides you with encouragement for being the best you can and becoming a less judgemental person.
The focus on history and religion gives it a perspective of redemption and transformation. Knowledge of your Enneagram type becomes a key toward growth and self-knowledge that will change your life forever
This thought-provoking book gives a unique perspective on the Enneagram and is a must read for us all
READY TO BEGIN YOUR TRANSFORMATION?
You can achieve it by using this book as your personal guide Embracing the Christian perspective of the Enneagram will lead you to a happier life and a deeper self-knowledge. Get your digital or paperback copy of The Enneagram from a Christian perspective now. Don't wait any longer to start your journey, YOU can do this Make your life a more meaningful one with this powerful ancient system combined with Christianity. Join us to change your life.
GRAB YOUR COPIES NOW Your customers are desperate to unlock the Enneagram's ancient secrets
Get your copies today