The Little Book of Skiing: Wonder, Wit & Wisdom for the Slopes (Hardcover)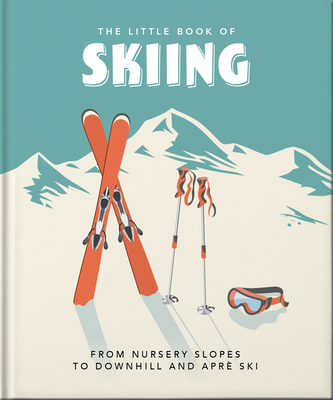 $8.95

Available in our warehouse. Ships in 2 - 3 Days
Description
---
"
A huge number of people ski, and this fun little book looks at all aspects of what makes it so appealing. For some, it's a serene communication with nature as they glide down a gentle slope in silence, for others it's a 100-miles-an-hour descent down an almost vertical piste with an evening of beer, cheese and singing as a follow-up.
The Little Book of Skiing delves into this fascinating sport, starting with the history and encompassing pretty much everything that draws us to beautiful white slopes across the world. So whether you're a once-a-year wobble-down-a-nursery-slope type or a skiing superstar in lycra, this book will inform, amaze and amuse, and hopefully make your next epic power day that little bit better.
SAMPLE QUOTE:
""There are really only three things to learn in skiing: how to put on your skis, how to slide downhill, and how to walk along the hospital corridor.""
- From A Chinaman in My Bath and other pieces by Lord Mancroft, 1974
SAMPLE FACT:
The word 'ski' comes from the ancient Norse word 'skio', which means a split piece of wood.