Formula 1: The Official History (Hardcover)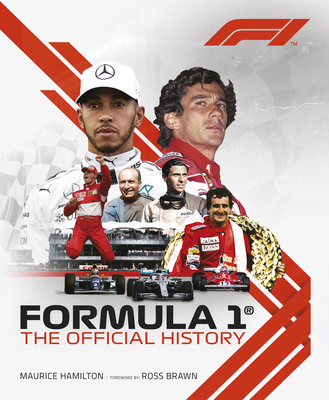 Description
---
Formula 1: The Official History is a beautifully illustrated history of Formula 1 that traces the Drivers' World Championship, decade by decade, from its first race on 13 May 1950 through all 70 editions.
Few sports have changed as dramatically as Formula 1 motor racing, but it essentially remains the same, a high-speed race in cars constructed to the highest technical performance level possible. This book charts the championship, highlighting the racing heroes, growth and diversity of each season, title races, arrival and departure of manufacturers, key moments and the major improvements in all aspects of safety.
The author has been granted unique access to the organisation, while each chapter contains special features on the greatest drivers and teams, important personnel, famous and infamous incidents and key changes to the rules on design, safety and competitiveness. All in all, Formula 1: The Official History is a fantastic celebration of one of the world's most popular, spectacular and glamorous sports.