Revenue Growth Model-Chief Revenue Officer's Guide to B2B Sales Success (Paperback)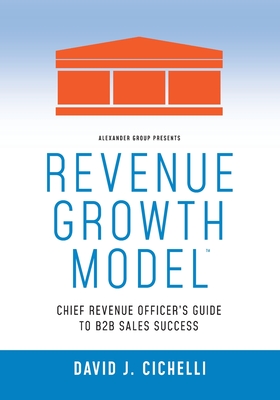 $49.95

Available in our warehouse. Ships in 2 - 3 Days
Description
---
Revenue growth drives corporate success Who owns revenue growth?
The chief revenue officer coordinates the end-to-end buyer journey aligning the roles of business development, marketing, sales and customer service. Customers expect a value-added buying experience. No longer can marketing, sales and service perform their duties without coordinating their efforts along the buyer journey. Often, customers make digital inquiries, depend on sales personnel to facilitate purchase decisions, and expect seamless customer service support.
The Revenue Growth Model provides a unified platform for serving today's buyers. Each element ensures revenue success from revenue leadership to revenue operations. Siloed customer contact strategies no longer serve buyer needs.
The Revenue Growth Model features nine key pillars of success each directed by revenue leadership and supported by effective operations:
1. Revenue Segments: Who are the best customers?
2. Value Propositions: What's our message to segments, accounts, buyers?
3. Engagement & Motions: How do we support the buyer journey?
4. Channel Coverage: What's the best go-to-market strategy?
5. Organization & Job Design: How should we organize for sales success?
6. Sizing & Deployment: How many and where should we place our people?
7. Talent & Enablement: How do we acquire and improve talent?
8. Metrics & Quotas: What are the right measures and objectives?
9. Performance & Rewards: How should we evaluate and reward performance?
The chief revenue officer is the role of the future Companies embrace this role to help drive optimum profitable growth.
From the bestselling author of Compensating the Sales Force, David Cichelli presents the chief revenue officer's road map for success in the Revenue Growth Model: Chief Revenue Officer's Guide to B2B Sales Success. If you are a chief revenue officer, business unit general manager, or you support the revenue function, use this book to plan, organize and deploy revenue resources: digital, virtual, in-person, and automated solutions.
Based on 40 years of strategic work with world-renowned revenue teams, the Revenue Growth Model is the leading framework for revenue success. You will discover insights, tools and action steps to align your revenue team to find, secure and retain customers.