Isometric Notebook: 200 Pages Sized 8.5 x 11 Isometric Graph Paper Notebook Grid Of Equilateral Triangles (Paperback)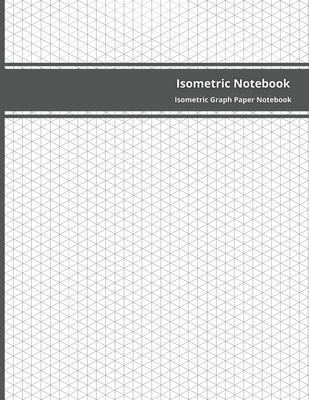 $13.65

Available for special order
Description
---
This Isometric graph paper notebook is printed With A Grid Of Equilateral Triangles. Ideal for 3D design including Architecture, Landscaping, Engineering, Sculpture, 3D printer projects, Gaming ideas, Math geometry projects, or Schools and Colleges projects.
It Is Excellent To Draw Puzzles Or Complex Or Labyrinthine 3D Images With Boxes And Staircases.
Ideal For 3D Printer projects.
Specifications:
- Isometric graph paper notebook 200 pages.
- 1/4 inch equilateral triangles.
- Premium matte-finish cover design.
- Printed on high quality, bright white paper.
- Size 8.5" x 11" (21.59cm x 27.94cm)
Scroll up and click 'Buy Now' button to grab your Notebook today