In Time for Revenge: A Sci-Fi Murder Mystery (Compact Disc)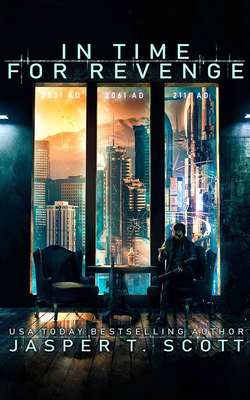 $34.99

Available for special order
Description
---
A SCI-FI MYSTERY FROM MILLION-COPY BEST SELLER JASPER T. SCOTT
He invented a machine to take people to the future
Then he was accused of murder, but he can't remember killing anyone.
Billionaire genius Byron Gaines is accused of murdering his wife and her lover, but he swears he didn't do it. This couldn't have come at a worse moment: He is so close to a breakthrough in his research. He's about to invent a device that will change the world forever. The irony is, if only he had a little more time, he'd be able to make his legal problems disappear - along with himself.
Travel to the near future with unforgettable characters and evocative depictions of imminent technologies. See how society could evolve in both utopian and dystopian ways. Twists abound in this unpredictable listen. A perfect novel for fans of Michael Crichton, Blake Crouch, Matthew Mather, and AG Riddle.