Kombucha Brewing Log Book: Keep track of your kombucha making (Kombucha Recipe Book / Kombucha Journal to record and write in) (Paperback)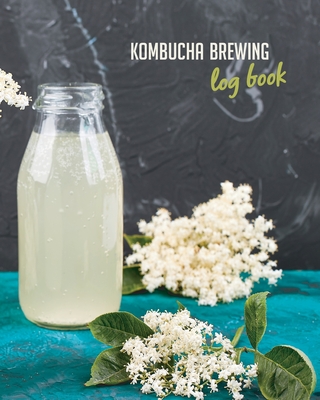 $7.99
Available for special order
Description
---
Happy Brewing
This Journal provides an easy way to keep a handy record of your kombucha home brews.
Kombucha Logbook includes Contents pages, so you can quickly find your recipes. Each page is designed so that you can write down the recipe names, ingredients, methods, preparation time and much more. It also comes with notes section to record observations. If homemade kombucha is your thing, this notebook is for sure to be perfect for you
Make a great Birthday or Christmas gift to the person who loves to make kombucha. Ideal for Kombucha Crafters and Kombucha Brewers.
Click on the AkiBi Books (Author) link at the top to see other cover designs and other titles of journals, planners and notebooks.