The Habsburg Way: Seven Rules for Turbulent Times (Hardcover)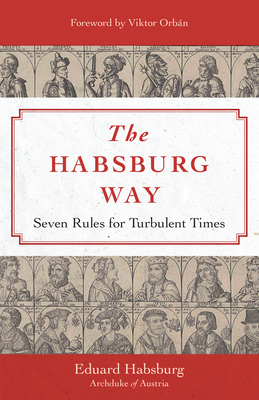 $19.95

Available in our warehouse. Ships in 2 - 3 Days
Description
---
Few families in history are as renowned as the Habsburgs, one of the principal sovereign dynasties of Europe from the thirteenth to the twentieth century. These enthralling pages provide glimpses into the lives of their esteemed members. The lessons that their lives teach will help guide your family in faith and will help you live in peaceful prosperity and grow in holiness. Their maxims could also provide a roadmap for healing the world we live in.
You will read about the Imperial House of Habsburg's saints and heroes, sinners, assassinations, and affairs, and the impact that freemasonry, Jansenism, and the Enlightenment had on them and on all of Europe. With warmth and candor, Eduard Habsburg -- a member of the family and archduke of Austria -- shares insights about the Seven Principles (maxims) at the root of Habsburg thought, action, politics, and family life, along with:
The main ingredient for a stable marriage and how to create a deep bond between spouses
About the Author
---
Eduard Habsburg is Hungary's ambassador to the Holy See and the Sovereign Order of Malta. His family reigned in Austria, Hungary, Germany, Spain (and quite a few other places). Also known as Archduke Eduard of Austria, he is a diplomat and social media personality. Eduard and his wife, Baroness Maria Theresia von Gudenus, have six children. Eduard is the author of several books, including the children's book Dubbie: The Double-Headed Eagle, volumes on Thomas Aquinas, James Bond and Harry Potter, novels and screenplays.