Shop

Red

bery Books
Celebrate Small Business Saturday with us on November 28th,
in our Cable store or online!
Receive a $5 Redbery gift card for every $40 in book purchases, online purchases ARE included in this offer
* Browse a year-end bargain table for terrific deals on books and other items
* Help yourself to a chocolatey treat!
BrewDog: Craft Beer for the Geeks (Hardcover)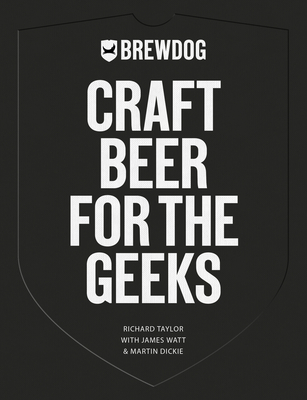 $26.99
Available in our warehouse. Ships in 2 - 3 Days
Description
---
The next step for beer geeks looking to expand their knowledge with science, food and drink pairings, home brewing recipes, and more 
The second book from the independent brewery's founders, BrewDog: Craft Beer for the Geeks aims to go deeper into the science and styles of craft beer in this full-color, gorgeously designed taproom bible.  
With sections such as "The Science of Flavor" and "Why Temperature Is King," beer geeks will be satisfied with the wealth of knowledge presented by these craft beer experts. Recipes and sections on beer and food pairing will thrill food and beverage enthusiasts who want to go further in exploring flavor combinations.  
A "DIY Dog" section on at-home brewing exemplifies the punk, open-source ethos that Brewdog is known for.  
With 18 recipes, BrewDog is a must-own for the beer revolutionist in your life.  
About the Author
---
James Watt and Martin Dickie are the founders of BrewDog. Along with Richard Taylor, staff writer for BrewDog, they are the authors of BrewDog: Craft Beer for the People. 
Praise For…
---
"A Christmas present, a lovely coffee-table book on craft beer. Not just that, though—this crams in a lot about beer, its brewing, and how to appreciate it. " —Andy, Goodreads
"Informative, funny, and sharp—good for both beginners and beer aficionados alike." —Helen, Goodreads