The Cuts That Cure (Paperback)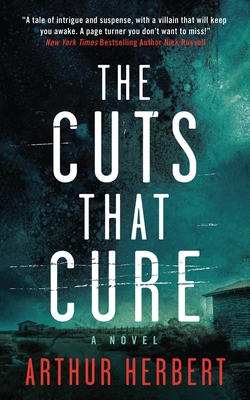 $23.99

Available in our warehouse. Ships in 2 - 3 Days
Description
---
From its attention-grabbing first sentence, The Cuts that Cure is a truly extraordinary novel as Arthur Herbert- a surgeon himself- shows why he is one of the most exciting new voices in the suspense genre.
"A tale of intrigue and suspense, with a villain that will keep you awake. A page turner you don't want to miss "
-NYT Bestseller Nick Russell
Alex Brantley is a surgeon whose desperation to start a new life outside of medicine leads him to settle in a sleepy Texas town close to the Mexican border, a town that has a dark side. Its secrets and his own past catch up with him as traits he thought he'd buried in the deserts on the frontiers of the border rise up again to haunt him.
To the citizens of Three Rivers, Henry Wallis appears to be a normal Texas teenager: a lean, quiet kid from a good family whose life seems to center around running cross-country, his first girlfriend, and Friday night football. That Henry is a cultivated illusion, however, a disguise he wears to conceal his demons. Both meticulous and brutally cruel, he manages to hide his sadistic indulgences from the world, but with that success, his impulses grow stronger until one day when a vagrant is found murdered.
When Alex and Henry's paths cross, it starts a domino effect which leads to mangled lives and chilling choices made in the shadows along la frontera, where everything is negotiable.
A "dark and deeply chilling novel" with "memorable characters and vivid descriptions."
-Joel Shulkin, MD, author of Adverse Effects