Cue Ball Control Cheat Sheets (Hindi): Shortcuts to Perfect Position and Shape (Paperback)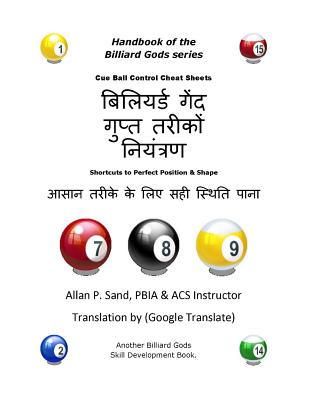 $15.99

Available in our warehouse. Ships in 2 - 3 Days
Description
---
Each table layout in this book explains the exact and precise cue ball speed and spin for the shot. Then you can get position on the next object ball. When you practice the setup, you will learn how to make the correct choices and decisions during competition. With the new skills and knowledge, you will win many more games and matches.

This book is available in US (amazon.com) and Europe (*.uk, *.fr, *.de, *.es, *.it).

Also see the author's Billiards Blog on the Billiard Gods web site.