Lighten Up with Letters to Lisa (Paperback)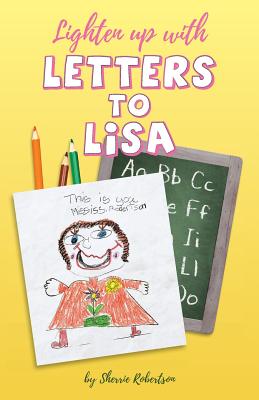 Description
---
Sherrie Robertson was a elementary school teacher for thirty years. From time to time she wrote letters to her friend Lisa describing the sometimes comic and unusual situations which she observed in her classroom and with her own children. The letters were so funny that Lisa convinced her to put them into a book.
Sherrie's days were never "Hum Drum." She had the great opportunity to help and share in the lives of over 800 children. During her teaching years she got one surprise after another.
Sherrie never knew what they were going to say or do next In this book you'll read:
why an invisible cake is better than a real one.
how the color of boogers are determined by the dreams you had the night before.
what unusual ingredients do you need to make your own bubble bath.
what special sounds a trumpet can make.
what to do when the "Dreaded Tornado" hits.
how to get out of a test using the "Five Finger Rule."
"During the time each child was in my care I tried to make it the best time of his/her whole day. Because it certainly was the best time of my day " --Sherrie R.