Cycling Workout Handbook: Improve Fitness with 100 of the Best Cycling Workouts (Paperback)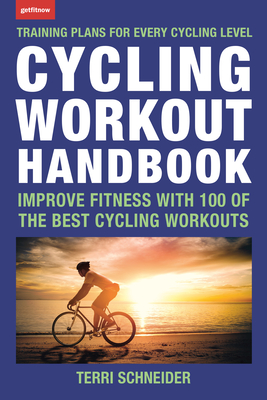 $15.00

Available for special order
Description
---
A workout collection for both fitness cyclists and multi-sport athletes.

Whether cycling for fun and fitness or training for a century ride, The Cycling Workout Handbook is your comprehensive training resource from top multi-sport athlete and coach Terri Schneider. The Cycling Workout Handbook includes training programs with calculated periodization and regular recovery cycles for maximum fitness benefit. The Cycling Workout Handbook provides easy-to-follow programs divided weekly and by athletic level. Training tips and expert notes are included, as well as gear recommendations.
About the Author
---
Terri Schneider is an ultra-endurance athlete, speaker, author, coach, and sport psychology consultant. A former 10-year professional triathlete focusing on the IRONMAN® distance, she expanded her challenges to include adventure racing with the inception of the Eco Challenge in 1995, as well as ultrarunning and mountaineering. Terri earned a degree in exercise physiology as well as a master's degree in sport psychology with a research emphasis on risk taking and team dynamics. While Santa Cruz, CA remains her home base, she spends time each year volunteering in Bhutan while continuing to explore and adventure around the globe, sharing her experiences through her speaking, writing, and photography. For more information, visit www.terrischneider.net.
Praise For…
---
"...a thoroughly 'user friendly' comprehensive training resource."
--Midwest Book Review