Swallows and Amazons (Paperback)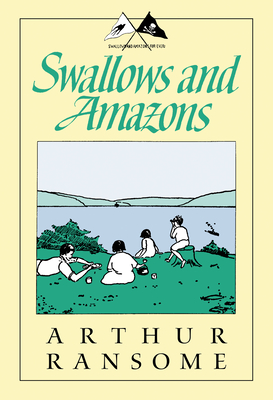 Description
---
Friendship, resourcefulness, and sailing, too Arthur Ransome's Swallows and Amazons series has stood the test of time. More than just great stories, each one celebrates independence and initiative with a colorful, large cast of characters.
Swallows and Amazons, the book that started it all in 1930, introduces the Walker family, the camp on Wild Cat Island, the catboat "Swallow," and the two intrepid Amazons, plucky Nancy and Peggy Blackett.
Like the entire series that follows, this book is for children or grownups, anyone captivated by a world of adventure and imagination, exploring and setting sail.