Legacy in Wood: The Wahl Family Boat Builders (Paperback)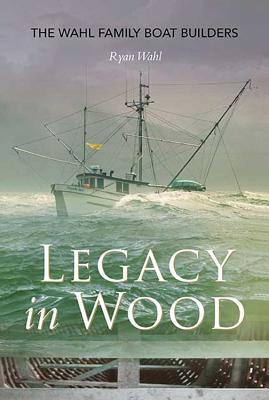 $24.95
Available for special order
Description
---
Centuries before steel, fibreglass, aluminum and automation were applied to shipbuilding, early twentieth-century British Columbian shipwrights hand built fish boats entirely out of wood. Guided by their intuition and knowledge of the sea, they used only basic tools to craft thousands of vessels that shaped the way shipwrights and marine architects design the boats of today.

Legacy in Wood is an illustrated story of one of those shipwrights, Ed Wahl. With the help of his six sons, Wahl created the most successful commercial fish-boat building enterprise on British Columbia's north coast, and one of the most well-known boat shops on the entire British Columbia coast. Threaded with memories of Ed's sons and the crew of the Wahl boatyards, Legacy in Wood provides a unique look into a family business that enabled the fishing industry to be a mainstay of British Columbia's economy.
About the Author
---
Ryan Wahl
was raised in Prince Rupert and the nearby community of Dodge Cove, Digby Island. He is the great-grandson of Ed Wahl and spent his childhood building toy boats from scrap lumber piled by the bandsaw. In his late teens he helped in the construction of the last Wahl boat,
Legacy
; the end result inspired the book
Legacy in Wood
. He lives in Nanaimo, British Columbia, with his wife, Lori.