It's a Choice: Behind the Scenes at the YMCA (Paperback)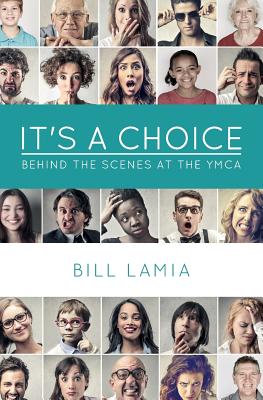 $11.95

Available in our warehouse. Ships in 2 - 3 Days
Description
---
In this witty and warm collection of anecdotes, Bill Lamia, CEO of the YMCA in Randolph, New Jersey, reminds you how important the Y is to the community. He has seen individuals completely transformed, both inside and out, by the support and friendship they find within these centers.
Lamia tells you about his own career at the YMCA and shares some management tips from his many years of service. He also details some of the most astonishing moments he's experienced at the YMCA. Lamia keeps thinking he must have seen everything, but his members still surprise him on an almost daily basis.
His stories center on the true heart of the YMCA-the people who walk through the doors every day. He celebrates their beautiful triumphs and their crazy crises. One minute, Lamia is hearing how the YMCA provided some much-needed structure for a child from a broken home; the next minute, he's rushing off to deal with a girl who has swallowed a bee. There's also a wily octogenarian forever sneaking in to use the hot tub, a gambler with a surprise for the YMCA management, and the Pickleball Ambassador
There's never a dull day at the Y
Visit itsachoicebook.com to share your story.
About the Author
---
Bill Lamia began working at the YMCA in 1988 and worked his way up. He is now CEO of the YMCA in Randolph, New Jersey. He is enthusiastic about the many ways the Y strengthens and supports both communities and individuals. Lamia graduated from East Stroudsburg University in 1986. He lives in New Jersey with his wife and two daughters. Visit www.itsachoicebook.com to share your story.