As a Man Thinketh (Paperback)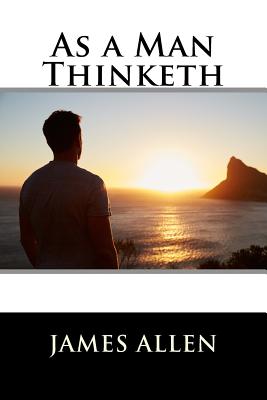 $5.99

Available in our warehouse. Ships in 2 - 3 Days
Description
---
"A man's mind may be likened to a garden, which may be intelligently cultivated or allowed to run wild; but whether cultivated or neglected, it must, and will, bring forth. If no useful seeds are put into it, then an abundance of useless weed seeds will fall therein, and will continue to produce their kind."
--- James Allen, As a Man Thinketh "As a Man Thinketh" is a literary essay by James Allen, published in 1903. It was described by Allen as "... dealing] with the power of thought, and particularly with the use and application of thought to happy and beautiful issues. I have tried to make the book simple, so that all can easily grasp and follow its teaching, and put into practice the methods which it advises. It shows how, in his own thought---world, each man holds the key to every condition, good or bad, that enters into his life, and that, by working patiently and intelligently upon his thoughts, he may remake his life, and transform his circumstances. The price of the book is only one shilling, and it can be carried in the pocket." It was also described by Allen as "A book that will help you to help yourself", "A pocket companion for thoughtful people", and "A book on the power and right application of thought.
About the Author
---
James Allen (1864 - 1912) James Allen (November 28, 1864 - 1912) was a British philosophical writer known for his inspirational books and poetry and as a pioneer of the self-help movement. His best known work, As a Man Thinketh, has been mass produced since its publication in 1902. It has been a source of inspiration to motivational and self-help authors.