The Wolf in Winter: A Charlie Parker Thriller (Paperback)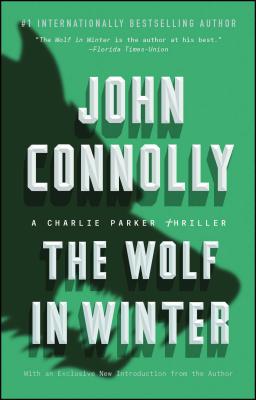 $18.00

Available in our warehouse. Ships in 2 - 3 Days
Other Books in Series
This is book number 12 in the Charlie Parker series.
Description
---
New York Times bestselling author John Connolly is a master of the supernatural thriller—"a genre of one" (Bookreporter)—whose eerie and electrifying Charlie Parker mystery turns a small town in Maine into an unforgettable character that threatens to destroy the brooding private investigator.

The isolated community of Prosperous, Maine, has always thrived. While others suffered, the people there have remained fortunate, wealthy, secure, and insular throughout the centuries.

Miles to the south, in Portland, a homeless man dies, and the disturbing manner of his death brings Prosperous to the attention of the private investigator Charlie Parker. He is a dangerous man, driven by compassion, rage, and the desire for vengeance. Prosperous and its townsfolk recognize that he poses a threat to their security that runs deeper than any in their long history.

But this community has its own way of protecting itself, and its sheltered residents have marked Charlie for death so that Prosperous may survive. Prosperous, and the secret that is buried beneath it…
About the Author
---
John Connolly is the author of the #1 internationally bestselling Charlie Parker thrillers series, the supernatural collection Nocturnes, the Samuel Johnson Trilogy for younger readers, and (with Jennifer Ridyard) the Chronicles of the Invaders series. He lives in Dublin, Ireland. For more information, see his website at JohnConnollyBooks.com, or follow him on Twitter @JConnollyBooks.
Praise For…
---
"Strongly recommended for plot, characterization, authenticity . . . horror . . . and humanity."
— Library Journal (starred review)

"A great read."
— Booklist

"Memorable . . . it takes readers on a path they truly won't believe, offering diehard evil from the first to the last page . . . Connolly has once again delivered an all-out thrill ride!"
— Suspense Magazine

"Connolly leaves us wanting more."
— Florida Times-Union

"I believe that I have already read what is sure to be one of the best books to be published this year: THE WRATH OF ANGELS . . . Read this with the lights on and the doors locked."
— Bookreporter.com

"A great, epic time spent with friends and enemies."
— Mystery People

"Connolly's superb fusion of noir and the supernatural is to be savored, and not to be missed."
— My Bookish Ways

"It kept me captivated throughout and wowed me with all its revelations . . . The Wrath of Angels marks itself as a high point of the Charlie Parker series."
— Fantasy Book Critic

"The Wolf in Winter is Connolly at his Gothic best."
— Sharon Wheeler

"Connolly's writing is gripping, as always—the man is a real stylist—and fans of the Charlie Parker series are sure to give this one an enthusiastic response."
— Booklist

"Superb writing... Witty and imaginative journey into the darker natures of men and things that go bump in the night."
— Kirkus

"A compelling flawed hero and a detail-rich plot make for another satisfying read."
— Publishers Weekly

"Charlie Parker is a hardboiled a character as ever rolled off the platen of Dashiell Hammett or Raymond Chandler...Trust me: it's worth the wait."
— Gwinnett Magazine

"While the novel does read as an erudite version of Scott Smith's The Ruins, it's really so much deeper than that."
— Bolo Books

"The Wolf in Winter is thoroughly spooky, engrossing, and even introspective."
— My Bookish Ways

"Malevolent, mysterious and seductive...The Wolf in Winter shouldn't be missed."
— Journal Sentinel

"The Wolf in Winter is the author at his best."
— Florida Times-Union

"The Wolf In Winter is ripe with Connolly's customary humor, wry observations, and witty repartee…This is a perfect fall release, one to curl up with beside the fireplace to rightly savor, and is highly recommended for Parker devotees."
— Michael Patrick Hicks

"Spooky...mysterious...dark andmoody."
— That's What She Read

"Brilliant."
— Random Book Muses

"I cannot remember the last time I was so affected by a work of fiction."
— BookReporter

"John Connolly is a true master of combining suspense and mystery with a dash of supernatural hinted at and thriller instinct that make this a perfect read. Good luck not reading it all in one sitting."
— Crimespree Magazine

"Connolly's thoughtful prose is extraordinary, insightful, and deeply contemplative of the nature of man and accepting of human flaws, if weary beyond imagination. This is more than a mystery: a journey, an exploration of men and their gods, a contemplation of the human condition."
— Curled Up with a Good Book

"As usual, sparks and bullets fly....This is gripping, stylish reading for fans of the supernatural."
— Waterloo Region Record

"The ability to mix fact with fiction has always been one of the great strengths of Connolly's writing…The Wolf in Winter is a terrific story, but a word to the wise: Don't read it on a dark and stormy night."
— Mystery Scene Magazine