The Black House (Hardcover)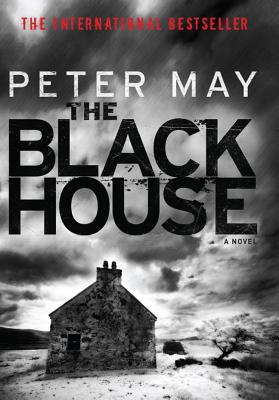 Description
---
From acclaimed author and television dramatist Peter May comes the first book in the Lewis Trilogy--a riveting mystery series set on the Isle of Lewis in Scotland's Outer Hebrides, a formidable and forbidding world where tradition rules and people adhere to ancient ways of life.When a grisly murder occurs on the Isle of Lewis that has the hallmarks of a killing he's investigating on the mainland, Edinburgh detective and native islander Fin Macleod is dispatched to see if the two deaths are connected. His return after nearly two decades not only represents a police investigation, but a voyage into his own troubled past. As Fin reconnects with the places and people of his tortured childhood, he feels the island once again asserting its grip on his psyche. And every step forward in solving the murder takes him closer to a dangerous confrontation with the tragic events of the past that shaped--and nearly destroyed--Fin's life.
"The Blackhouse" is a thriller of rare power and vision that explores the darkest recesses of the soul.
About the Author
---
Scottish author Peter May has written several stand-alone novels and two series: the award-winning "China Thrillers," featuring Beijing detective Li Yan and American forensic pathologist Margaret Campbell, and the critically acclaimed "Enzo Files," featuring Scottish forensic scientist Enzo Macleod, set in France. One of Scotland's most prolific television dramatists, May has garnered more than 1,000 credits in 15 years as a scriptwriter and editor on prime-time British television. He is the creator of three major TV series and presided over two of the highest-rated serials in his homeland before quitting TV to concentrate on writing novels. May lives and writes in France.
Praise For…
---
"Order, read, and pass it on! Well known for novels and television dramas, Scottish author May (Backlight Blue; Chinese Whispers) has written a mesmerizing new trilogy opener. May brings the story to a breathtaking conclusion with an astonishing twist at the end. Compare to Simon Beckett's Written in Bone for locale and Tana French for tone." --Library Journal (Starred Review)