1222: Hanne Wilhelmsen Book Eight (A Hanne Wilhelmsen Novel #8) (Hardcover)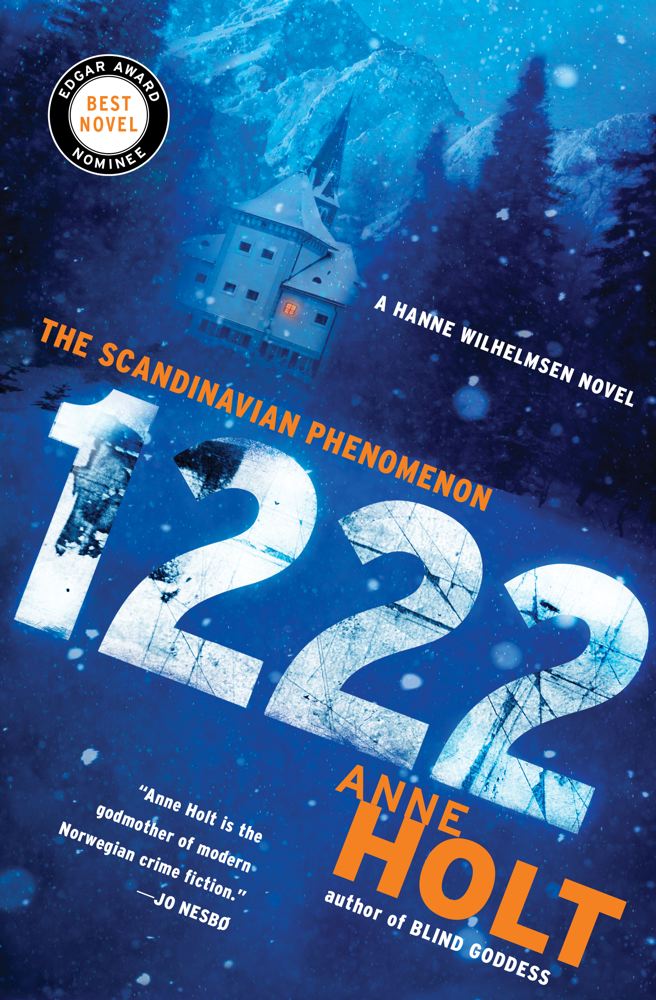 Other Books in Series
This is book number 8 in the A Hanne Wilhelmsen Novel series.
Description
---
From Norway's bestselling female crime writer comes a suspenseful locked-room mystery set in an isolated hotel in Norway, where guests stranded during a monumental snowstorm start turning up dead.

A TRAIN ON ITS WAY to the northern reaches of Norway derails during a massive blizzard, 1,222 meters above sea level. The passengers abandon the train for a nearby hotel, centuries-old and practically empty, except for the staff. With plenty of food and shelter from the storm, the passengers think they are safe, until one of them is found dead the next morning.

With no sign of rescue, and the storm continuing to rage, retired police inspector Hanne Wilhelmsen is asked to investigate. Paralysed by a bullet lodged in her spine, Hanne has no desire to get involved. But she is slowly coaxed back into her old habits as her curiosity and natural talent for observation force her to take an interest in the passengers and their secrets. When another body turns up, Hanne realizes that time is running out, and she must act fast before panic takes over. Complicating things is the presence of a mysterious guest, who had travelled in a private rail car at the end of the train and was evacuated first to the top floor of the hotel. No one knows who the guest is, or why armed guards are needed, but it is making everyone uneasy. Hanne has her suspicions, but she keeps them to herself.

Trapped in her wheelchair, trapped by the storm, and now trapped with a killer, Hanne must fit the pieces of the puzzle together before the killer strikes again.
About the Author
---
Anne Holt is Norway's bestselling female crime writer. She was a journalist and news anchor and spent two years working for the Oslo Police Department before founding her own law firm and serving as Norway's Minister for Justice in 1996 and 1997. Her first novel was published in 1993 and her books have been translated into over thirty languages and have sold more than 7 million copies. Her novel 1222 was nominated for an Edgar Award for Best Novel. She lives in Oslo with her family.
Praise For…
---
"Anne Holt is the Godmother of modern Norwegian crime fiction."—Jo Nesbø

"A good old-fashioned murder mystery. Wherever Hanne shows up next, my advice is to follow that wheelchair."--Marilyn Stasio, New York Times Book Review

"It must be spooky in Scandinavia, but Holt, Norway's best-selling female crime writer and a former minister of justice, has a goofy streak that changes the tone of this beguiling book….I really loved this snowbound book."—Carolyn See, Washington Post


"A well-wrought, claustrophobic mystery...best served by the blizzard, roaring in the background while Hanne parses the swirl of rumors and snow piles inexorably against the windows."--Houston Chronicle

"It's a safe bet to say [Hanne Wilhelmsen] is a unique fictional creation, yet Holt makes her utterly believable. With her doubting internal dialogue and sharp wit, Wilhelmsen is neither too good, nor too bad and brooding to be true -- a nice find in the mystery world….Thanks to the sharp Wilhelmsen and an exceptional cast of characters, there's nothing cliché about Holt's take on this tried-and-true mystery genre."—Cleveland Plains-Dealer