Essential Skills for Historians: A Practical Guide to Researching the Past (Paperback)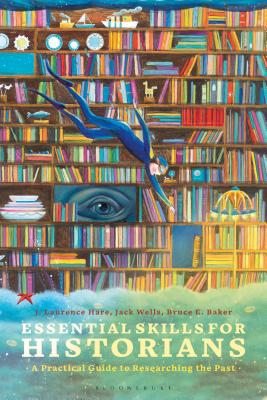 $26.95
Available in our warehouse. Ships in 2 - 3 Days
Description
---
Essential Skills for Historians helps undergraduate students make the transition from general university study to a more in-depth study of history, and to gain the skills and techniques they need to conduct an independent research project or embark on a career as a professional historian.
The book begins with an examination of the historical discipline and its relevance to contemporary culture. It then guides readers through the steps of developing a research project, using two sample projects that illustrate the connections between core proficiencies such as critical thinking and effective time management, and professional proficiencies such as source criticism and historical interpretation. By following these source projects as they develop, the book also highlights the importance of sound historical practice and a critical understanding of the past in contemporary society. Finally, the book discusses the outcomes of historical research and reveals the wide array of possibilities for careers built upon the skills gained from studying history. Covering key topics such as research strategies, reading sources, effective writing and professional ethics - and with useful features such as glossaries, guidelines for student projects, hands-on exercises, further reading and a companion website containing extra resources -
Essential Skills for Historians
equips aspiring historians with everything they need to succeed whilst also demonstrating the value of history in the wider world.
About the Author
---
J. Laurence Hare is Associate Professor of History and Cleveland C. Burton Professor of International Studies at the University of Arkansas, USA. A specialist in the history of modern Germany and Scandinavia, Hare is the author of Excavating Nations (2015). Jack Wells is Associate Professor of History at Emory & Henry College, USA, where he has served as director of the core curriculum. His research focuses on the connections between religion and society in late republican and early imperial Rome. Bruce E. Baker is Reader in American History at Newcastle University, UK and previously Senior Lecturer in United States History at Royal Holloway, University of London, UK, where he won the College Teaching Prize twice. He is a historian of the American South, and his books include After Slavery (2013); and The Cotton Kings (2015).