The Live Event Video Technician (Hardcover)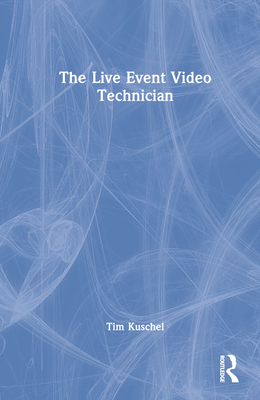 $170.00

Available in our warehouse. Ships in 2 - 3 Days
Description
---
The Live Event Video Technician covers terms, format types, concepts, and technologies used in video production for corporate meetings, concerts, special events, and theatrical productions.
The book begins by providing a history of the industry and an overview of important roles and functions therein. It then discusses various display technologies such as LED walls and video projection, as well as video systems for converting and switching of various types of sources. Presenting the cornerstone formats, connectors, and methodologies of visual technology, this book offers a strong foundation to help readers navigate this ever-changing field. Written in an accessible tone, the book clarifies jargon and is an overarching source of knowledge for the role of the video technician, for which there has previously been little formal training.
The Live Event Video Technician provides a wealth of practical information for students of media and communications courses, readers with a novice or entry-level understanding of video and AV production, and anyone with an interest in working as technical personnel in live event production. 
About the Author
---
Tim Kuschel has been a video engineer in the AV and Live Event industries for over 30 years, having done shows and events for clients such as the NFL, MLB, the Walt Disney Company, Microsoft, and Cisco Systems. Holding a certified technology specialist designation, he has developed certification courses products and taught hundreds of technicians worldwide. He is currently the director of visual technologies for OSA in Las Vegas, and a member of the Society of Motion Picture and Television Engineers (SMPTE) and the Audiovisual and Integrated Experience Association (AVIXA).