Runt (Paperback)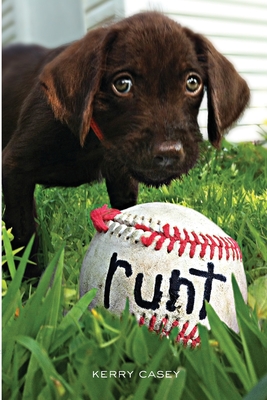 Description
---
IT'S THE SUMMER OF 1990 IN DANNAKA, IOWA, WHERE A SMALL TOWN IS A BIG UNDERDOG TO WIN THE LITTLE LEAGUE STATE CHAMPIONSHIP.
Twelve-year-old Truman "Runt" Younger has been told he's too small to amount to anything on the ballfield. He's a skilled player, but every year when traveling team tryouts are held, he's ignored.
Jess, his mother, has been a single parent since she ran away at 17. Now, back and settled in the small town she left as a pregnant teenager, she's focusing all her love on Truman. Until a new coach suddenly arrives.
Leo is a former first-round draft pick of the Chicago Cubs. As a coach, his approach is absolutely unconventional. But strange as his methods appear (the team learns to juggle and a stray puppy becomes their mascot) everything he does is designed to hone champions.
RUNT IS A STORY FOR ANYONE WHO LOVES UNDERDOGS-OF THE TWO- AND FOUR-LEGGED VARIETY.