Living or Retiring in Mexico: All you need to know before you go (Paperback)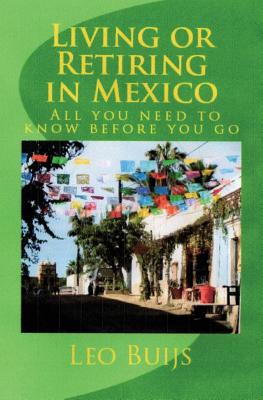 $12.95
Available in our warehouse. Ships in 2 - 3 Days
Description
---
This updated, and second edition is a captivating collection of stories and practical information for anyone with an interest in Mexico. Especially for those who want to spend more time in Mexico or consider staying permanently. Written by a seasoned gringo, the book covers Mexican culture and history, what to expect in this foreign country and how to deal with it. From selecting a location, bringing goods into Mexico, to handling utilities, insurance or buying property and food or drinks. It's informative and at times funny, even for one who is not planning to be an expat,
The 174-page book is divided into five parts: Introduction, The Fun Part, Food and Beverages, the Not So Fun Part and The Important Stuff. It makes an excellent guide for people considering 'living the life', or retiring in Mexico while seeing their budget gain substantial spending power.
The book will give a tremendous insight on 'Life in Mexico' through the eyes of an expat and will help you shape your opinion and decision making about living in Mexico and figuring out if this would be the right thing for you.