The Seven Seas Calendar 2017: The Sailor's Calendar (Calendar)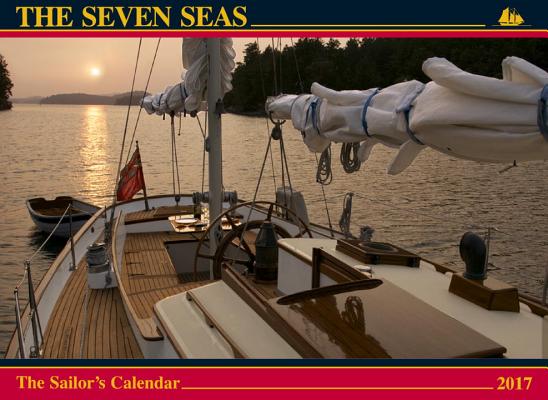 Description
---
In it 33rd year as North America's #1 sailing calendar!
Dear Friends of the seas,
There are still hidden places in the world that combine majesty with solitude, sailing adventure with beauty. Last year's Seven Seas Calendar had us cruising through the tropical paradise of the Windward Islands with its deserted beaches, crystalline waters, and warm and gentle Trade Winds.
This year, besides our world wide travels, we will be sailing half-a-world away both in longitude and latitude to the wild coasts of British Columbia and Alaska, arguably the most dramatic and mysterious cruising grounds on the planet. Stretching from the romantic old-England harbor of Victoria to the port of Skagway, are chains of majestic mountains and evergreen islands. It is a breathtaking seaway. And most of it within the protected waters of the fabled Inside Passage. The route is less than 800 miles as the crow flies but the mariner will weave among glaciers, fjords, ancient native villages and over 1,200 islands, which combined, yield over 40,000 miles of coastline to explore and discover. Your companions will be eagles, cormorants, sea otters and bears. And the fishing is the very best.
Buon Voyage. - Ferenc Máté
About the Author
---
FERENC MATE was born in Hungary, escaped at the age of eleven, and has lived in Budapest, Vienna, Vancouver, Laguna Beach, New York, Paris and Rome. He is the author of 15 books translated into 14 languages, including New York Times Notable Book A Vineyard in Tuscany and the Dugger/Nello historical sea adventure fiction series. He lives with his family tending their vines and olives in the hills of Tuscany.