Alexander: The Ends of the Earth: A Novel (Paperback)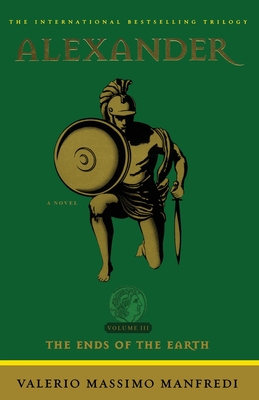 $27.99

Available in our warehouse. Ships in 2 - 3 Days
Other Books in Series
This is book number 3 in the Alexander series.
Description
---
All his life, Alexander defied the limits the gods gave mortals. That passion overwhelmed cities and armies...and united a vast empire. Alexander was no longer simply King of Macedonia: The Pan-Hellenic League had named him Supreme Leader. Egypt crowned him Pharaoh. And all Persia acknowledged him as Great King. He was a true heir to Achilles and Hercules, a leader who had guided troops to victory beyond the Nile, the Tigris, and the Euphrates. Now, conquering India would place all of Asia in his hands.
But his army reached the limit of its endurance, and the cost of triumph had been high -- in blood, betrayal, and tragedy. Alexander lost Barsine, his first beloved; Bucephalus, a steed unequaled; Peritas, his loyal hound; and Hephaestion, the closest companion of his youth. Still he sought the wisdom and might to transform the empire he had claimed into the one of which he dreamed, no longer divided into victors and vanquished, but a unified people under his rule. For Alexander was destined for timeless glory in the domain of heroes and gods -- both in his lifetime and in the realm of eternal legend.
About the Author
---
Dr. Valerio Massimo Manfredi is an Italian historian, archaeologist, and journalist. The professor of archaeology in the "Luigi Bocconi" University in Milan and a familiar face on European television, he has published a number of scientific articles and essays as well as thirteen novels, including the Alexander trilogy and The Last Legion. Alexander was published in thirty-six languages in fifty-five countries and was sold for a major film production in the U.S., and The Last Legion is soon to be a major motion picture starring Colin Firth and Ben Kingsley. Dr. Manfredi is married with two children and lives in a small town near Bologna.