The Finest Wines of Burgundy: A Guide to the Best Producers of the Côte D'Or and Their Wines (The World's Finest Wines #6) (Paperback)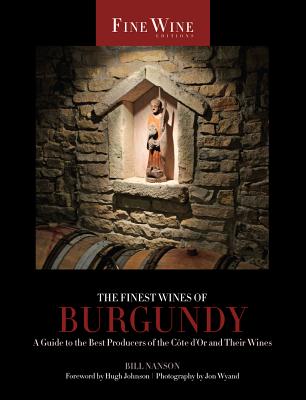 $39.95

Available in our warehouse. Ships in 2 - 3 Days
Description
---
Burgundy has a far stronger hold over the imagination and passions of wine lovers than the relatively modest number of bottles it produces. Over the centuries, hundreds of plots of vineyard land were demarcated, farmed, and individually named. The monks who did this work noticed that each vineyard had a slightly different character, and that this difference was consistently expressed each year in the wine it produced. Today we call this phenomenon terroir, and in Burgundy it finds its fullest expression through the region's signature varieties, Chardonnay and Pinot Noir. This sumptuously illustrated and beautifully produced guide, complete with maps and more than 150 full-color photographs, leads readers on a journey through the well-worn vineyard paths and into the cellars of the Côte d'Or. Bill Nanson's informative narrative describes the region's vineyards and vintages, as well as the cultural, historical, and personal realities involved in their translation into wine.
About the Author
---
Bill Nanson is a chemist by profession, with no connection to the wine trade. For more than 15 years, he has made frequent visits to Burgundy, where he regularly works the vintage. He publishes the Burgundy-Report website, a respected source of independent comment.
Jon Wyand is a professional photographer who has specialized in wine for more than 30 years. His work appears frequently in The World of Fine Wine magazine.