Historical Thinking Skills: A Workbook for European History (Paperback)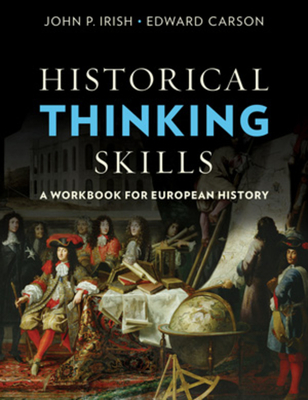 $18.00
Available for special order
Description
---
John Irish and Edward Carson, both experienced history teachers, have teamed up to develop this workbook to focus on the historical thinking skills that high school students in the AP® European course must master in order to perform well on the exam.
Nine types of graphic organizers help students hone the skills essential for success in the course, including cause and effect, chronological reasoning, comparison, contextualization, continuity and change over time, defining the period, historical argument and turning points.
About the Author
---
John P. Irish received his B.A. in philosophy and political science from Southern Methodist University, his M.A. in philosophy from the University of Arkansas, and a M.L.S. in American Studies from Southern Methodist University. He is currently working on his Doctorate in Humanities from SMU. He has been teaching U.S. History for over 15 years. He currently teaches AP U.S. History at Carroll Senior High School in Southlake, Texas, where he coaches the UIL Social Studies Team and is the UIL Academic Coordinator.

Edward Carson received his B.A. in History and M.Ed. in History Education from Harding University. His current research examines race, religion, and society, particularly that of W.E.B. Du Bois. He does editorial work for The Christian Century Magazine Then and Now, and sits on the Christian Scholars' Conference Committee. He is a residential faculty member in the History Department at Brooks School in North Andover, Massachusetts.