The Loyalties: A Novel (Hardcover)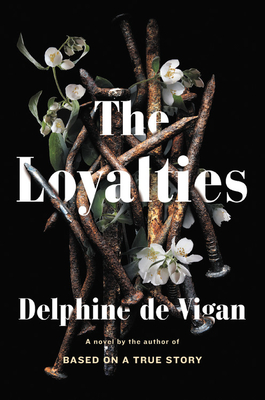 Description
---
Adults are as lost as the children they should be protecting, as the lives of four people trapped in a conspiracy of silence hurtle toward a desperate and devastating act.
Twelve-year-old Théo and his friend Mathis have a secret. Their teacher, Hélène, suspects something is not right with Théo and becomes obsessed with rescuing him, casting aside her professionalism to the point of no return.
Cécile, mother of Mathis, discovers something horrifying on her husband's computer that makes her question whether she has ever truly known him.
Respectable facades are peeled away as the lives of these four characters collide, moving rapidly toward a shocking conclusion. Delphine de Vigan has crafted a lean, darkly gripping, and compulsively readable novel about lies, loneliness, and loyalties.
About the Author
---
Delphine de Vigan is the author of several novels, four of them available in English: No and Me, awarded the 2008 Prix des Libraires (Bookseller's Prize); Underground Time, shortlisted for the 2009 Prix Goncourt; Nothing Holds Back the Night, awarded the Prix du roman Fnac, the Prix Roman France Télévisions, and the Prix Renaudot des Lycéens; and Based on a True Story, awarded the 2015 Prix Renaudot and the 2015 Prix Goncourt des Lycéens. She lives in Paris.
Praise For…
---
"Taut and wrenching... A sense of foreboding rises as characters attempt to steer through their complicated routes, misgivings, and internalizations."—Leah Strauss, Booklist

"If you're looking for a summer thriller, be sure to pick up a copy of The Loyalties."—Grace Dearing, City Beat

"Packs a hefty emotional punch. It reminded me of Leila Slimani's terrific The Perfect Nanny."—Bookseller

"Narrated with punch and pace. You're kept reading helplessly to the desperate cliff-hanger finish."—Daily Mail

"The latest literary sensation."—Daily Telegraph

"Delphine de Vigan coils these stories together in a taut, intense novel of secrets, lies, and the unknowable depths of others."—Tatler

"One of the finest writers of psychological fiction in France today."—France Magazine

"It's a deceptively simple novel---an impression enhanced by the unfussy prose, shorn of literary flourish or artifice---but a powerful, thought-provoking one."—Country and Town House