Beer: A Quality Perspective (Handbook of Alcoholic Beverages) (Hardcover)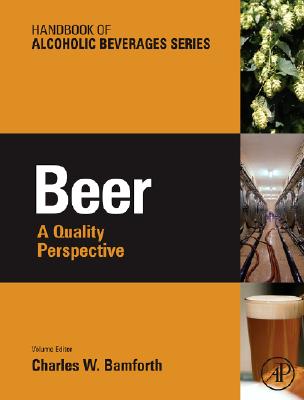 $165.00
Available for special order
Description
---
Beer is the only detailed book that specifically addresses the science of beer quality. It explores the quality attributes of beer as well as the various impacts on and perception of beer quality. It includes expert insights based on real-world experience.
This book details, with extensive referencing, the research that has been devoted to beer and beer quality. It is the first book to approach beer in this way and comprises an essential reference for anyone seeking an authoritative account of the science of beer appearance, flavor, stability and wholesomeness. Chapters discuss beer foam and how to achieve a suitable head; beer flavour and its instability; colloidal stability of beer; microbiological stability of beer; beer gushing; beer color; and the health aspects of beer.
This book will be of interest to employees on the technical production side of the alcoholic beverage industry; students studying the subject; people involved in related and associated biotechnology industries; people from the brewing industry; and academic researchers.